Indian Mobile market is flooded with fabulous range of smart phones which offers enormous capabilities to the user community. At MY CENTRAL TECH, today we have come up with the top 5 handsets which lie under the price tag of Rs.10000. Let us explore these phones and find out, what special features and X factor these phones have to impressive their target users. We will go from cheapest one and will follow the cheap to high order.
Sony Ericsson Mix Walkman @ Rs 6,250
Mix Walkman is the music innovation from Sony Ericsson which offers uniqueness and fabulous high-end capabilities. As the name suggest, the smart phone is the music breed which comes with special key for the music search. There is also a Karaoke function which enables the user to do the playback. Apart from the music feature, there is much more which this handset offers to its users. With the 256 MB internal memory and capability to accommodate 32 GB of external one, 3.15 MP camera, Bluetooth, WiFi and many other decent features, this is among the cheapest phone with quite competent capabilities in affordable range.
Samsung Galaxy Y S5360 @ Rs 7,000
Second in our list is the Samsung Galaxy S5360, which comes in the price tag of Rs. 7000. This breed from Samsung has impressive specification like 830 MHz processor, 290 MB Ram, 180 MB internal memory which is expandable up to 32 GB, 3 inches TFT touch screen display, Android 2.3, 2 MP Camera, Wi-Fi, Bluetooth, A2DP, 3G and A GPS. This handset from Samsung is ideal choice in the price range in which it is accommodated.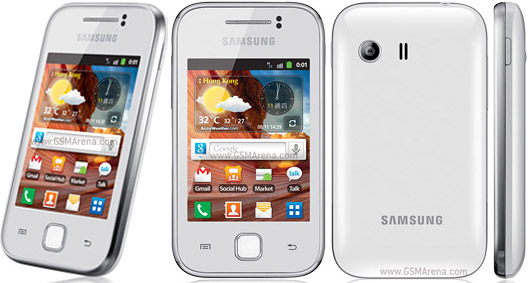 Micromax A70 @ Rs 7,600
In the price range of Rs. 7600, Micromax also have come up with the A70 which is an Android 2.2, 600 MHz and a 3.2 inches touch screen handset with capabilities like multi-touch input, 5 MP camera, front VGA, 1450 mAh Battery, support to 32 GB of external memory, Wi-Fi, Bluetooth and many other lucrative features.
Nokia E5 @ Rs 9,000
Nokia has close to sixty percent hold in the Indian market and their products are the most used handset in the Indian community. However there are many handsets from Nokia which lies in the price range under 10000, but as far as capabilities, user experience, usability and value to money is concerned, Nokia E5 is supposed to be a competent handset with the features like Symbian S 60, 600 MHz processor, 5 MP camera, Nokia Maps, 32 GB expandable memory, 2.36 inches display, WiFi and Bluetooth support.
LG Optimus Net P690 @ Rs 9,999
You might be surprised to know about the rate in which this handset was launched in the Indian market and now it has turned up as the under Rs. 10000 smart phone. Initially launched with the price tag of Rs. 15000, this LG handset has now available with the price tag of Rs. 9999. Don't see this price reduction as the incompetency of this handset; this could be due to high marketing competition. This handset offers, 3.2 inches capacitive touch display, Android 2.3, 800 MHz processor, 3.15 MP camera, expandable memory up to 32 GB, Wi-Fi, Bluetooth and DLNA capabilities.
So, these were the top mobile phones according to us. Do share your view on our list and let us know, if we have missed out your favorite handset.